25 Aug

How to Import Contacts with Mautic Import Option | Step By Step Guide

If you have a number of contacts and you want to add them to Mautic, you can import your contact list with Mautic import option instead of having to manually enter each one. You can add 5000 contacts in Mautic at a time. 

Your Contacts can be imported in Mautic via the user interface from a CSV file. You can import contacts from the browser and also in the background via a cron job.

Watch how to import contacts in Mautic,

To start import process,

Step 1: Go to contacts.

Step 2: Open dropdown menu and select the Mautic import option which is on the top right corner above the table of Contacts. 
Step 3: Select the CSV file with contacts you want to import. You can import a maximum 5000 contacts in Mautic at a time. So if you have approx 10,000 data then you have to make 2 batches of your data. Each batch will include 5000 data.
Step 4: Upload your CSV file.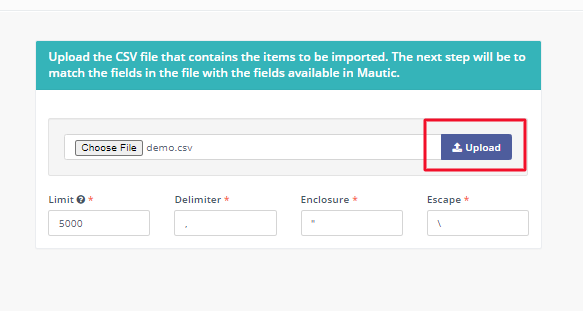 Step 5: By uploading a  file, the field mapping page should show up. Now first select the first set of options will let you select owner, segment and tags.
In the second, set of options, let you map the columns from your CSV file to Mautic Contact Custom Fields. 
The third set of options will let you map columns from your CSV file to special Contact attributes like Date Created and so on.
Step 6: When your field mapping is ready, click on one of the Import buttons.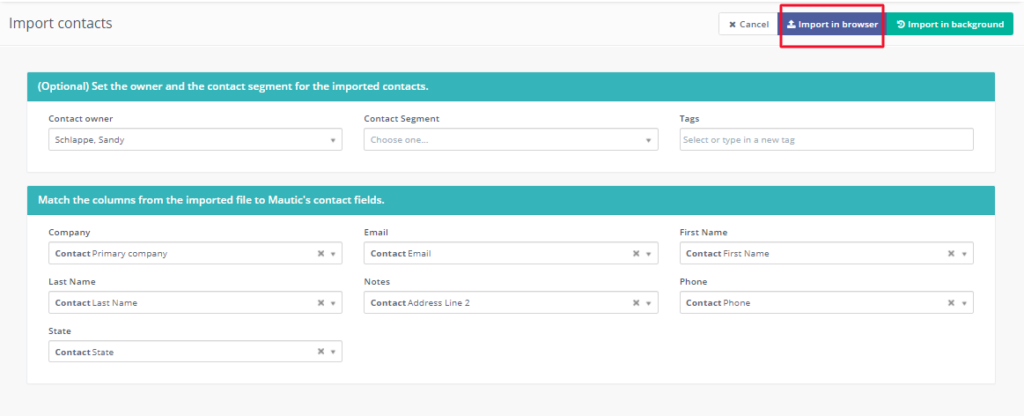 If you have any queries or need any Mautic related help please reach out to me.