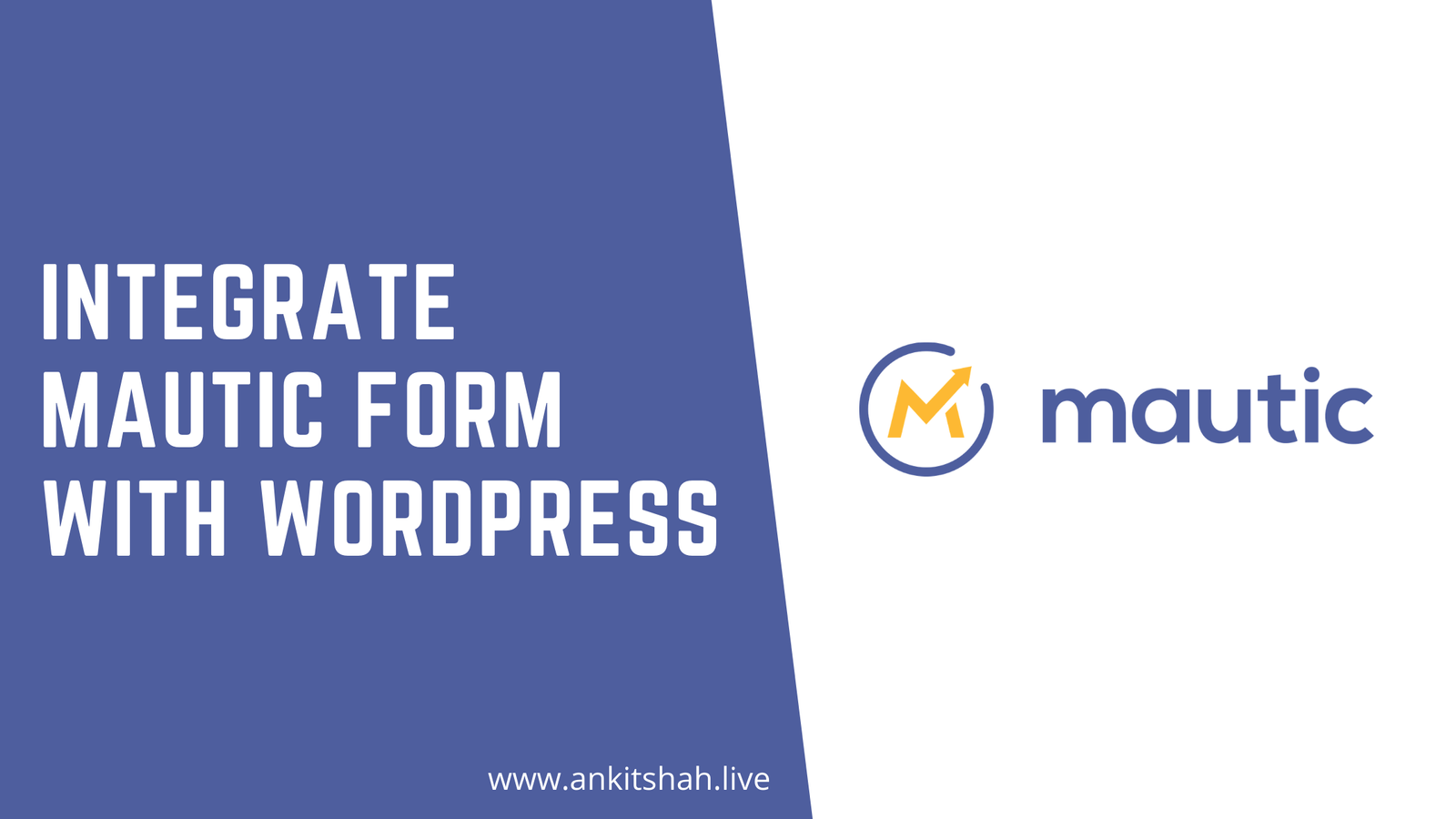 17 Apr

Integrate Mautic Form with WordPress Website – WordPress Mautic Form

Integrating wordpress mautic forms with website allows you to collect user information about leads right from your website. 

A Mautic form is a form on your WordPress website that sends data into Mautic CRM when a user-submitted their information.

Here in this article, learn how to connect WordPress with mautic forms and save your website leads right into your mautic database. 

Step 1:  Create Mautic Form

To start with, install and set up Mautic. If you need help, read this guide on how to create Mautic Form.

Step 2: WordPress & Mautic Form integration

Go to your Form which you want to integrate with WordPress. 
Click the "Manual Copy" option from the HTML code in the top right corner.
You'll get the below HTML code to integrate your mautic form with WordPress. Copy this code. 
Step 3:
Log in to your WordPress admin panel of the Website. And go to a page or create a new page where you want to embed your mautic form.
Paste your form HTML code on your WordPress page.
See the preview of your embedded form. 
You can also do changes to HTML codes such as change of form appearance, font style, color form theme by adding some manual codes to form.
And don't forget to add title and user attractive content to your page.
Publish your WordPress page and you are good to go with your integration of the Mautic form with WordPress!
If you have any queries or need any Mautic related help please reach out to me.